Transfiguration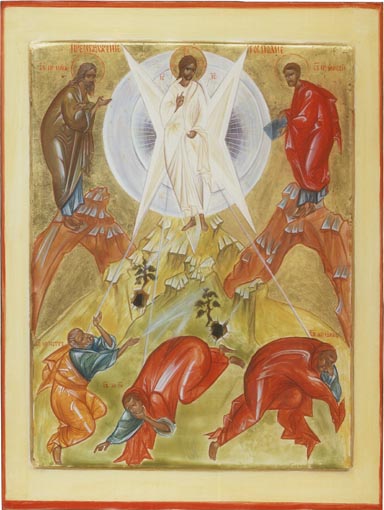 Size : 28.7 x 21.3 cm
Original size : 184 x 134 cms - Gallery Tretyakov - Moscow
Christ is depicted in a resplendent glory on the top of Mount Tabor. Dressed in white blessing with his right hand and holds a closed scroll in his left.
On other side of Christ stands a prophet, Elijah on the left and Moses, holding the tables of the law, on the right.
In the lower part, the disciples Peter, James and John are shown "falling on their face".
&nbsp &nbsp &nbsp &nbsp -> Order this icon
© Copyright Atelier St Martin
Webmaster : H. Cottereau