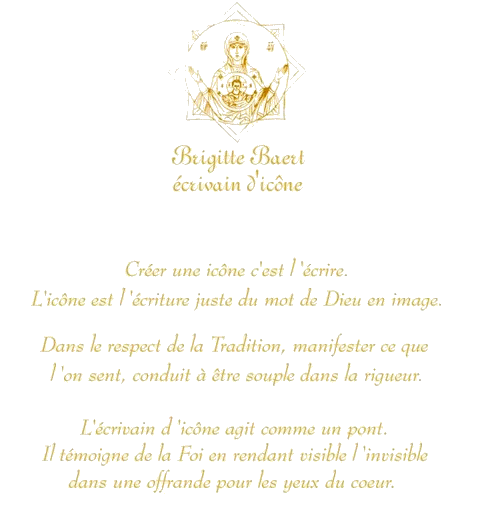 Born in Lille (France), draughtsgirl and painter since childhood, Brigitte Baert devotes 15 years of her professional life to produce reportages about architecture and decoration for internationals magazines.

Next, she studies the art of the icon during 5 years at the Paris "Centre d'Etudes Russes".

She exhibits since 1995 her painting, her icons writings according to the tradition : tempora on linden wood.

Brigit Baert teaches the icon technique in Argentina, United States, Norway and France.

Writing and workshop on demand.
© Copyright Atelier St Martin
Webmaster : H. Cottereau